laboratory furnace
laboratory furnace specification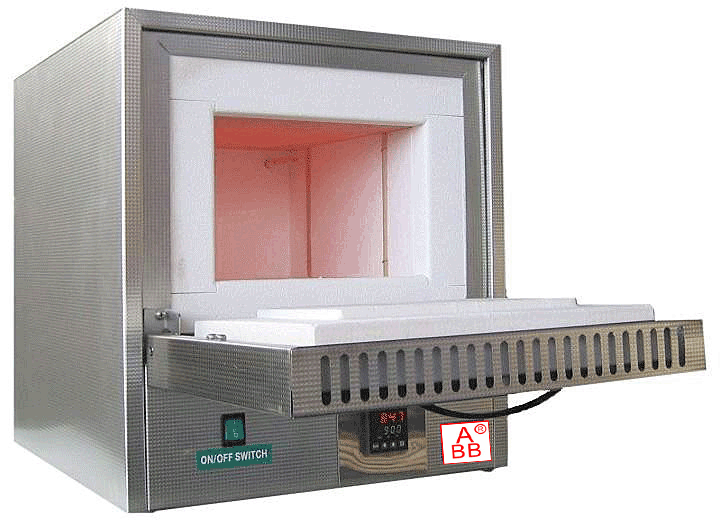 specification:
the laboratory furnace are used for a large number of high thermperature treatments: burnring, degassing , pre-heating,hardening,tempering, annealing of metals,stress relief,stabilization,tests… in many branches of industry. temperature range: up to 1200℃, electrionic pid controller,ramping to set up temperature temperature fluctuation: less than±1℃.

construction:

from compact design, control panels are at the bottom part of the furnaces to minimize their size.
the inner casing is made of ceramic fiber.
the outer casing is made of stainless steel.
the optimized heat insulation is made of ceramic fiber totally as bestos-free, ensuring efficient operation, low external temperature and excellent thermal stability.
the door opening manually downwards
heating
the heater surround the chamber to ensure homogenous heating.
no-wear switching (solid state relay) is used for activating and deactivating the heating elements. the micro switch at door edge cut off heating.
exhaust air, fresh air supply:
a 20mm diameter exhaust vent is provided at the rear of the furnaces.
temperature control and safety:
temperature sensor is s thermocouple. the temperature is controlled by a precise microprocessor-based controller that provides a high accuracy and prevents the set temperature from being exceeded. the alarm integrated inside the controller has an adjustable deviation limit, giving a class 3.1 protection.
the controller digitally displays the set and actual values of temperature. anad incorporates a heater indicator lamp. the control panel houses a on/off switch and a fault indicator lamp which lights when the safety device comes into operation.230 volts plug at the rear.
quality control:
every furnaces is carefully checked at the end of the producton process .a check report can be supplied on simple rquest.
standard dimension width: 250mm x depth 340mm x high 170mm